Accessible providers don't always communicate their accessibility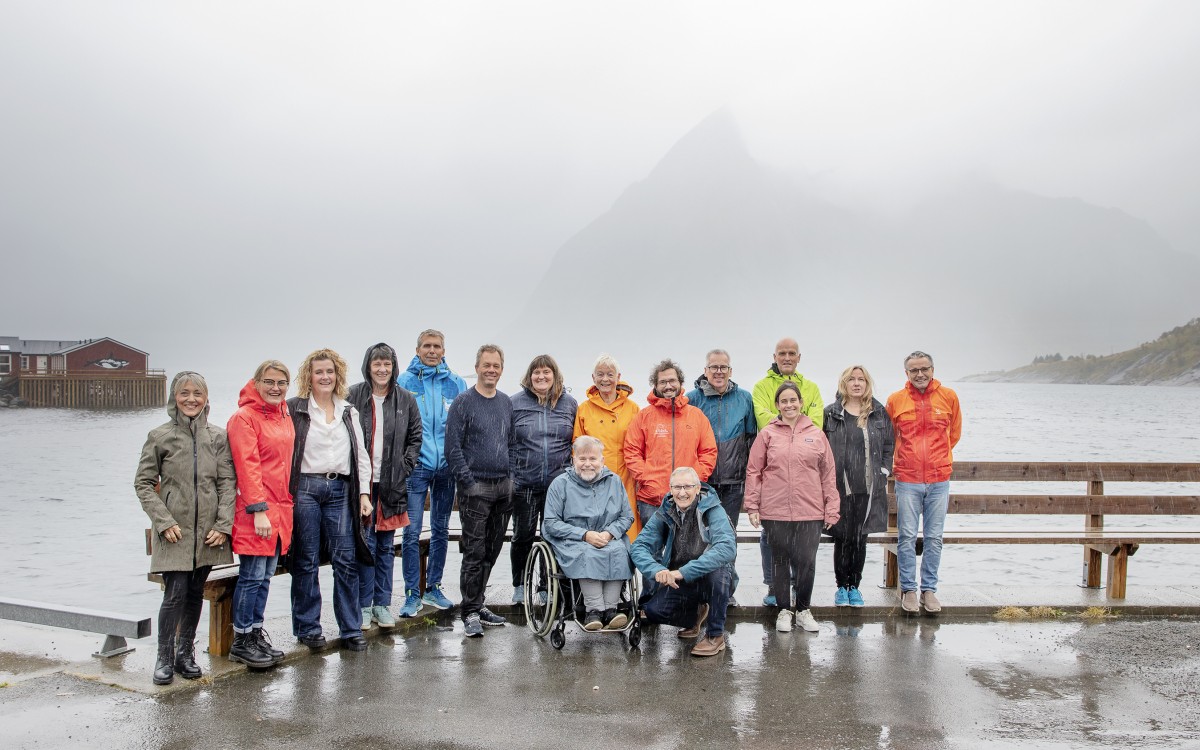 Last week Nordland Research institute organized a tour through Vesterålen and Lofoten regions with partners within the ACCESSTOUR project.
27 Sep 2022
ACCESSTOUR aims to increase knowledge about sustainable local communities and nature-based tourism destinations and to uncover and promote the potential for value creation. The accessible tourism industry can set a new direction for tourism destinations that are lying with a broken back in the wake of Covid-19.  
"These five days' gatherings focused on inclusion, and we have visited partners and businesses, making tourism accessible to everyone." - says Karin Marie Antonsen. She is a senior researcher at Nordland Research Insitute and ACESSTOUR project manager. "We visited many places and documented the excellent practices as well as barriers for making sites inaccessible." - Antonsen continues. "We also heard stories and saw examples of how easy it can be to adjust environment or equipment to make tourist destinations and sites inclusive for more customers." 
Accessible providers don't always communicate their accessibility
The recurring theme of this tour was that many businesses do not inform that they are accessible. For example, some hotels even exceed the standards for accessibility but do not write about it on their website and thus miss potential clients. One result may be that customers with impairments choose other suppliers that offer sufficient information when they plan their travels according to different needs.
Besides information on parking, rooms and toilets, people with impairments that travel in Norway also value information about nature- and cultured-based experiences that are accessible to them.    
A unique project that sets together subjects previously researched separately
It is not often that researchers engaged in accessibility investigation and business-oriented researchers are set together in the same project. The first theme is the health domain; the second focuses on tourism and experiences. ACCESSTOUR project focuses on tightly intertwined themes to develop and test tools for mapping and evaluating the level of accessibility at destinations and businesses in tourism. A critical output from the project will also be a Guide for tourism operators with good examples to follow. Antonsen says the project will also explore how technology can contribute to increased accessibility.  
Results of a long-time collaboration 
ACCESSTOUR is a research project that aims to contribute to increased value creation for tourism and new knowledge.  
The project is a result of previous research projects. Hadsel municipality in Norway and Egga Development contacted Nordland Research Institute in 2020 with a desire to develop Storheia as an accessible outdoor area.  
In the autumn of 2020, Nordland Research Institute was granted pre-project funding from the Research Council of Norway to assess the basis for the main project. The project has taken shape through ideas, themes, challenges and knowledge gaps highlighted during workshops in Vesterålen. The preliminary findings of the completed "Experiences for all" project are now the basis for the ACCESSTOUR project that will continue throughout 2024.